Weight Loss.  Family.  Crafting. Bento. Life.
40-something stay at home mom to a wonderful 10 year old boy ("The Kidlet") and a completely unplanned, expected, and supposedly impossible 5 year old girl ( – "Little L.E." formerly – "Baby L").  Married to who must be the most tolerant man on the planet.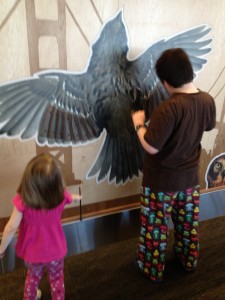 Things I Love (in no particular order):  DH; Being a Mom; Making Lists (!); Family; My (regrettably few) Friends; Bento; Purple, Green and Gold; Volunteering at Kidlet's School; Cook Books; Scrapping, Collage and other Paper Crafts; my iPhone; Baby L's Sleeping Noises; pinterest; Colorful Bags; Scrabble; Learning New Things; Pepsi (and I wish I didn't!); Blogging and Blog Surfing; Science; Weight Loss; Autumn; Cooking; Reading; Doodles; Silver Jewelry; my Ford Escape Hybrid; DBT: Polyvore; Art and Office Supplies; Brussels Sprouts; Unprompted Hugs from Kidlet; Sapphires and Emeralds; Eclectic French Country; Root Beer Floats; DVR; Pink and Green; Coldwater Creek; GPS in my Car; Hot and Sour Soup; Facebook; Blogs that Update Regularly; Oregon Weather; Nutrition; Trism; Curbside Recycling; TV Shows: Gray's Anatomy, Survivor, Bones; The Sims, Civilization and similar games; Farmer's Markets; Paper Clips
Things I Don't Like So Much: System Crashes when you are in the middle of making a list and you lose half your data; Sweet Potatoes; My Hair (thin, fine, limp and tangles easily); School Lunches; Twitter (ok, I just don't get it); Being Fat; Humidity; Blogs with Embedded Music; Heels; Crowded Malls; HMOs; my Toes; Making Phone Calls; Yoga; Facing New Situations and Places Alone; Not Knowing How to Garden; most Household Chores; Being Snowed In; Getting Lost; Baking; Reality Shows about Dating or Dancing; Staples
Visit Kristen's profile on Pinterest.